Wearing the same shoes
Back in 2002 I was on holiday in Las Vegas. I'd packed fairly light, as is usual, but needed some shoes for going out. I ended up picking up a pair of Steve Madden Roloo's, which initially, I wasn't overly fussed about.
They sat fairly low around the ankle and initially felt like they were going to slip off. Completely unfair to compare them to trainers, but that's all I had with me.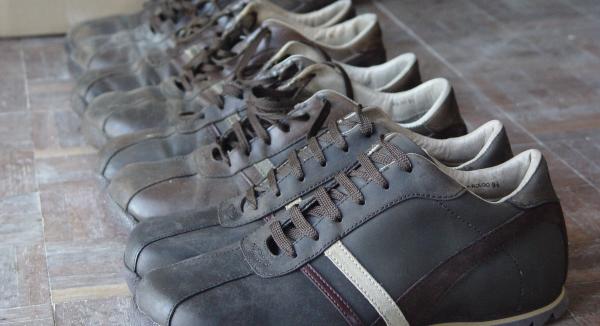 But after a very short run-in period, they became my absolute favourite shoe of all time. Molded to my feet, were dressy enough for me (I do smart casual at best!) and I thought they looked good.
A few years later though, and my pair were looking rather tatty. Ended up finding a few pairs in a clearance sale in the States, but the shop only delivered State-side. So I got a mate in New York to forward them on for me.
Ten years on, and I'm probably half-way through my third pair, with just one pair remaining. It's got me wondering, what will I be wearing when I'm 50?
EDIT (24 Oct 2022): Turns out, at age 50, it's tennis shoes. Although I've still got a new pair of these Steve Madden shoes in the cupboard.